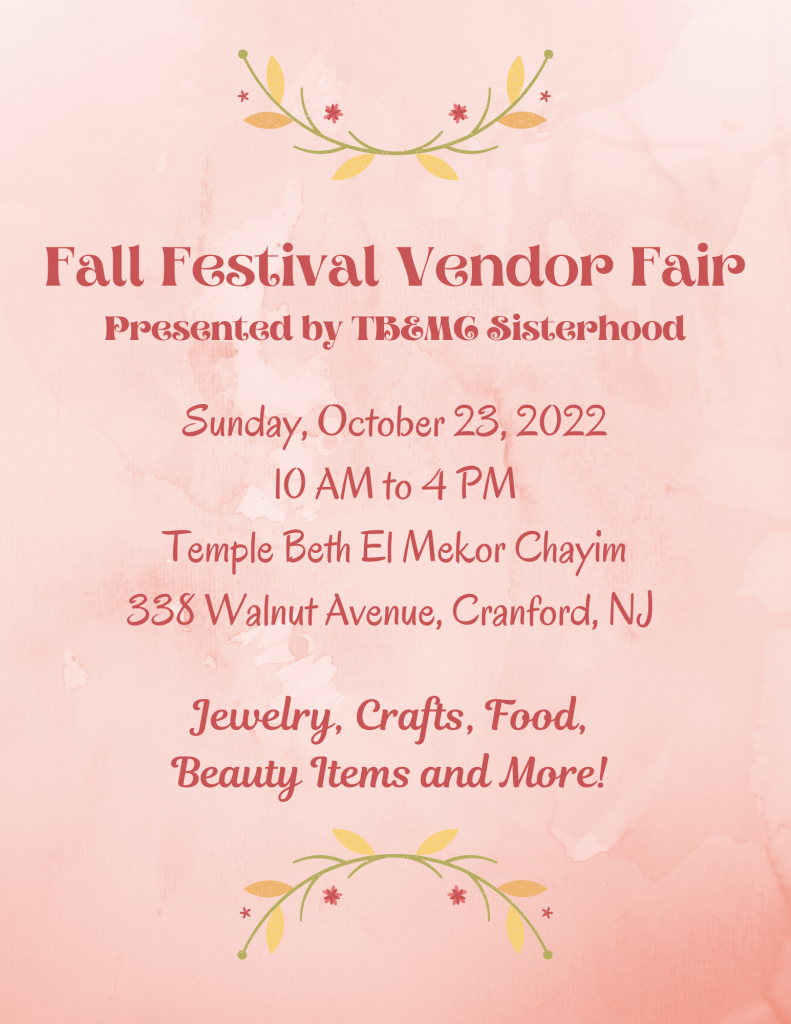 Come to our first-ever Fall Festival Vendor Fair with more than 30 local crafters, artists, and entrepreneurs selling one-of-a-kind items and favorite brands. Great for early holiday shopping and supporting local businesses!

The fair will be outside at 338 Walnut Ave (next door to the school) with refreshments available, plus raffle prizes.

Vendors include (listed alphabetically):
Arbonne International
Avon
Cathee's Creations
Chic Jewlz Accessories
Color Street
Cutco Cutlery
Donna's Sweet Treats
Gale Force Creations
Happy Heifer Hairbows
Indigo Height
Karen's Kakes
L and E Children's Boutique
Mary Kay
Mel's Crafty
Nina's Art
Ocean Breeze Crafts
Olive's Oven
Pampered Chef
Re-Creative Resources Inc.
Ruth Allyn Designs
Tastefully Simple
Tiber River with Jersey Jen
Touchstone and
Zyia ActivewearSponsored by the TBEMC Sisterhood.