We offer a variety of ways for our B'Nai Mitzvah graduates to stay involved at TBEMC. This includes social programming, Tikkun Olam, leadership opportunities, and furthering their education.
Madrichim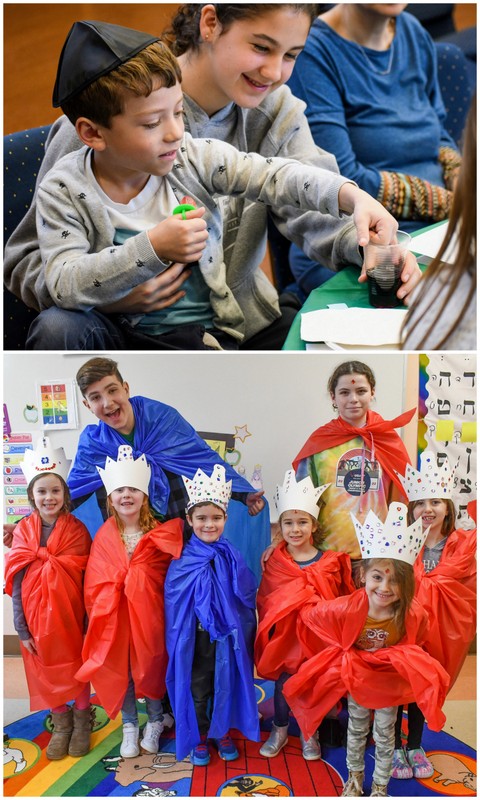 B'nai Mitzvah graduates often return to support the TBEMC Religious School by being an assistant teacher, working 1-on-1 with students, helping to lead Shabbat programs, or by working in the Religious School office.

Volunteer hours are available for 8th-10th graders. Madrichim in 11th & 12th grade can choose to receive a stipend or volunteer hours.

For more information or to discuss availability, please email principal@tbemc.org.
Teen Education
Classroom learning takes a different shape as our students enter their teen years. Monthly discussions by grade with TBEMC clergy take place on topics relevant to their lives as Jewish American teenagers. These classes take place once a month on Sunday mornings from 9:00 – 9:45 am. Contact principal@tbemc.org to register or ask questions.
For the last three years, our synagogue has partnered with other local synagogues to create a multi-town Jewish Teen Educational space called HaMakom. Any of our teens can attend classes, trips, or programs at our surrounding synagogues at no cost to them. Leadership opportunities through the HaMakom Teen Leadership Council are also available.
For more information about HaMakom and to see our course offerings, please click here.
Shabbat/Holiday Service Participation
Teens are invited to take part in Shabbat and Holiday services including reading Haftorah on their anniversary of their Bar/Bat Mitzvah, reading Megillah on Purim, or helping to put up the Sukkah.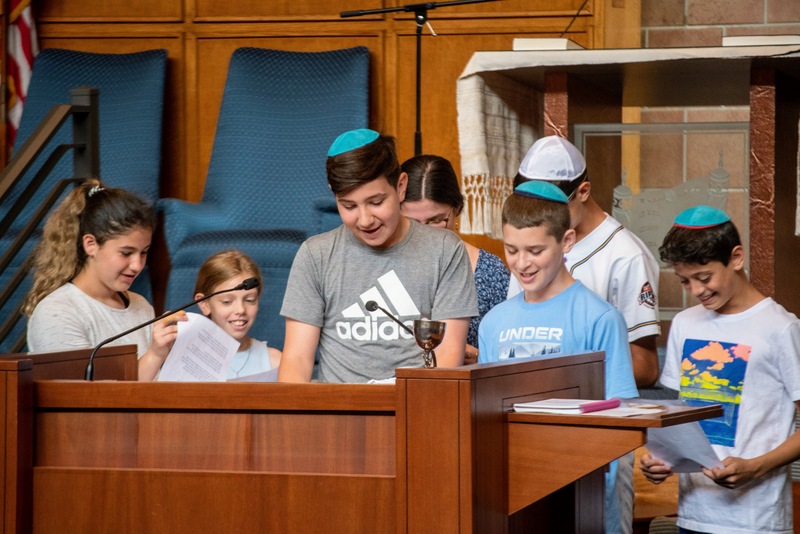 Social Programming
Social programming at TBEMC is broken into three age groups:
Machar is for 4th – 5th graders.
Kadima is for 6th -7th graders.
USY is for 8-12th graders.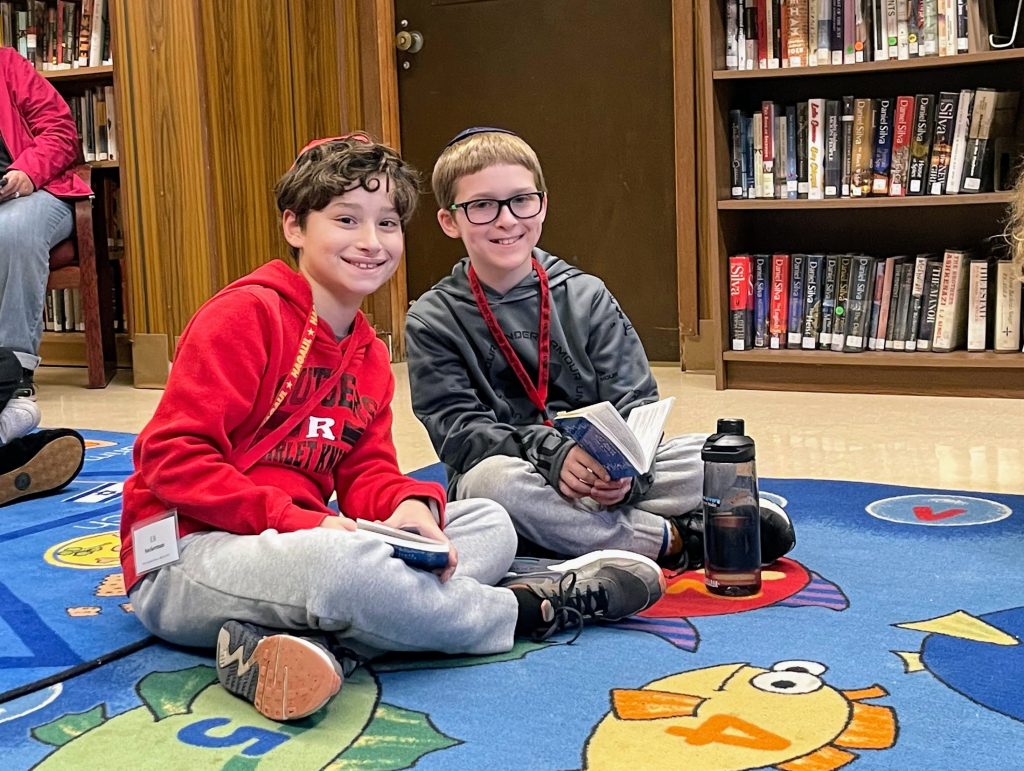 Our social youth programming initiatives are done in partnership with Congregation Beth Israel in Scotch Plains, NJ. Click here for our Youth Programming Calendar.
Machar (gr. 4-5) and Kadima (gr. 6-7) are synagogue-based, international youth programs focused on provide a safe social space for our Jewish Youth. Both groups sponsor a variety of activities, including social, educational, and social-action programs. Machar and Kadima teaches Jewish youth leadership skills and enables children to make friends from the surrounding area. The Cranford Kadima and Machar chapters are members of the Hagalil region. TBEMC's USY and Kadima groups recently played Monster Mini Golf with Scotch Plains and Metuchen.
USY (grades 8-12) empowers Jewish youth to develop friendships, leadership skills, a sense of belonging to the Jewish People, a deep engagement with and love for Israel, and a commitment to inspired Jewish living through meaningful and fun experiences based on the ideology of Conservative Judaism.

The Cranford USY Chapter is a part of the Hagalil region. USY has a lot to offer! There are parties, social events, and special programs and trips throughout the year. New friends are made and often remain life-long friends. On the regional level, we are part of the New Jersey Region called Hagalil. There are monthly dances, several conventions, and our famous end of summer week-long encampment.

On the national level, USY has a huge one week annual convention in one of America's greatest cities. Recently it's been in Washington DC. Past conventions have been held in Philadelphia, San Jose, Boston, New York City, Chicago, and Orlando! There are also summer programs, including USY on Wheels where USYers have the unique experience of traveling around the United States for 6 1/2 weeks with other USYers from all over the country. The memories created on the USY on Wheels will last a lifetime.

Finally, on the international level, USY has a number of incredible summer programs in Israel and Eastern Europe that last from six to eight weeks. Celebrating Shabbat in Italy with other like-minded Jewish teens, for example, is a once-in-a-lifetime experience. There is also the NATIV year long program for high school graduates in Israel that combines study at the Hebrew University in Jerusalem with working on a kibbutz and experiencing the land up close and personal.

For more information, contact Daniel Ackermans, our Kadima/USY advisor, at tbemcyouthgroups@gmail.com or at (908) 276-9231.