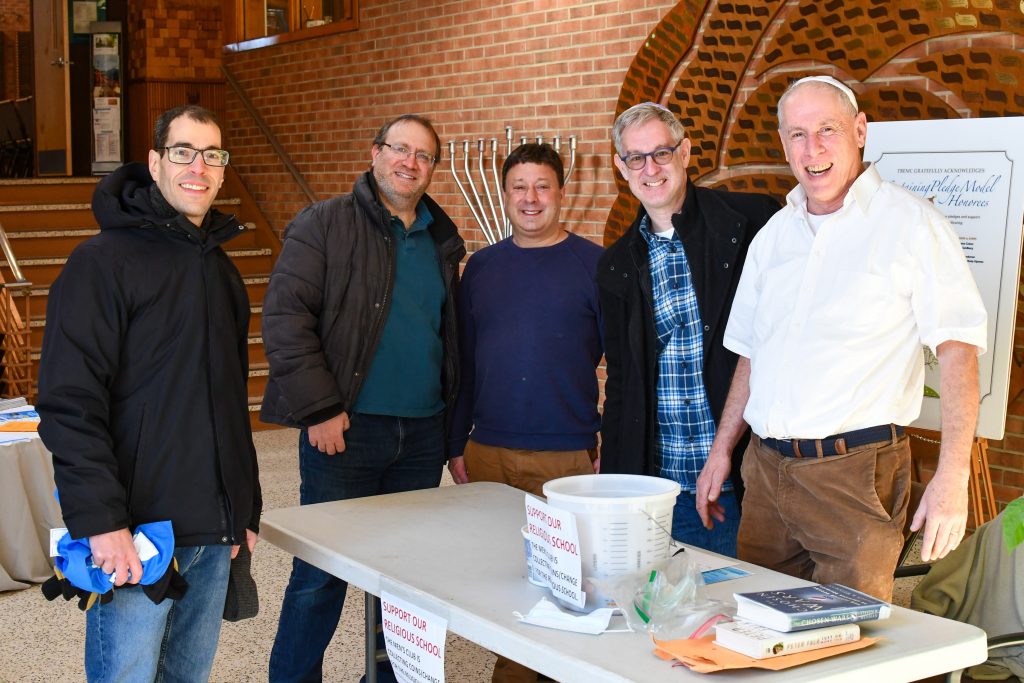 Our Men's Club is an active member of the International Federation of Jewish Men's Clubs (FJMC). We provide a fun, social outlet to our members and a wide range of services to our temple and our Jewish community.
Our main mission is founded on three key principles:
Create a center for fraternalism
Engage in philanthropic activities
Stimulate social, cultural, and athletic activities
We sponsor a variety of educational, cultural, social, and community service programs, including:
Support – We make annual contributions to the synagogue's operating budget
Sukkot – We build the community Sukkah
High Holidays – We set up and usher during the High Holiday services.
Community events: We hold multiple annual dinners each year with speakers and our annual Thanksgiving kids party with bingo.
Torah on Tap – Held monthly, our Rabbi joins our members in the community as we discuss issues of the day, and how they related to us as Jews, over a couple of beers.
Man of the Year – We hold a Men's Club Shabbat where we also honor our chosen Man of the Year.
Support of Mourners – We provide the "Book of Life."
Bnai Mitzvah – We provide Kiddush cups for our Bar and Bat Mitzvahs.
Yom HaShoah – We provide candles to all of our congregants and earmark any donations received to send our students to the Jewish Museum in New York.
Holocaust Memorial Garden at the entrance to our Temple.
We sponsor the "World Wide Wrap" to teach the art of putting on of Tefillin.
We sponsor the "Break the Fast" at the close of Yom Kippur.
For more information, contact the Men's Club president Lance Kandl (908-868-8191).