Dear Friends,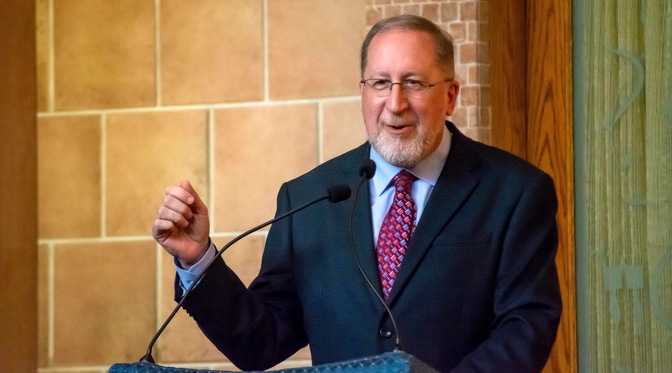 Thank you for your interest in the Temple Beth-El Mekor Chayim family. I truly believe that this community is an incredibly special place that is doing something important for the Jewish people and the larger community as well.
For some, TBEMC is a spiritual home. For others it is the place for engaging with old friends and meeting new ones. Some come here to learn and explore our Jewish tradition and others to engage in acts of loving kindness. Members love the meaningful way life's simchas are celebrated and find powerful emotional support during times of difficulty. I encourage you to meet the many wonderful people who are part of our kehillah k'doshah – holy community – and hope that you find your home here too.
At TBEMC we live our values in many different ways. One important way is through our Sustaining Pledge Model, which eliminates the financial barriers to synagogue membership. In our new model, members choose to support the synagogue at the level that is most meaningful for their lives and budget. In doing so, they become full members of the TBEMC community.
If you have any questions about this community, please feel free to reach out to us via email to Rabbi@TBEMC.org or phone (908) 276-9231. May this be the beginning of a lifelong relationship with TBEMC, a special and sacred community.
Rabbi Paul Kerbel
---
Why join TBEMC? Visit this page to learn more.
How to join TBEMC? We've got a page for that, too!