From gift cards to planting trees!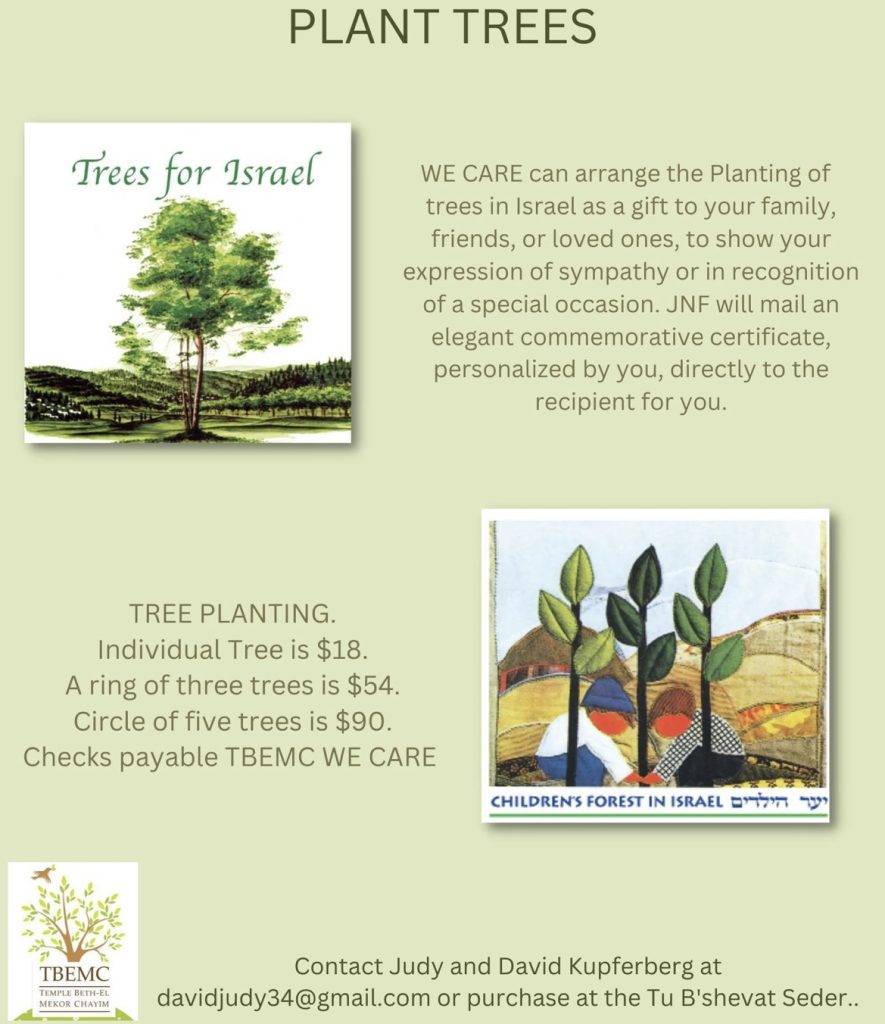 A wonderful way to create a living and perpetual tribute to commemorate a person or celebrate an occasion is by planting trees in Israel. Trees can be planted In Memory of, Get Well, Birth, Baby Naming, Birthday, Bar/Bat Mitzvah, Graduation, Engagement, Wedding, Anniversary, and any other Simchas–or just because it's a nice thing to do because it helps Israel.
WE CARE has created a tree account with the Jewish National Fund (JNF), allowing us to plant trees in Israel on your behalf. A beautiful frameable certificate, tailored to the occasion, will be sent to the recipient acknowledging that you have planted tree(s) in Israel in their name.
Trees are $18.00 each. Call or email David & Judy to get the ball rolling & trees planted.
---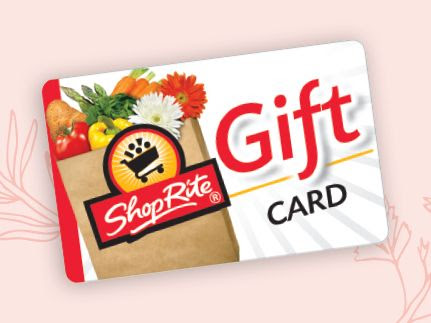 ShopRite gift cards are available from Sisterhood in $50 or $100. We accept payment by check, cash, or Venmo. Pickup or delivery to your home can be arranged! Contact:
Barbara Goodgold at (908) 276-6634 
acgbeg2000@yahoo.com
or Harriet Mazur at (908) 272-7256 
RonFmazur@verizon.net
---

---
We partnered with CARS, a non-profit that makes donating your car easy. They take care of everything from the pick-up and sale to sending you the donation receipt and necessary tax documents. CARS is committed to treating every vehicle donor with gratitude and great service while delivering the highest possible returns to our partners. To date, CARS has returned more than $300 million to our nonprofit partners because of vehicles donors like you. Click here to get started.