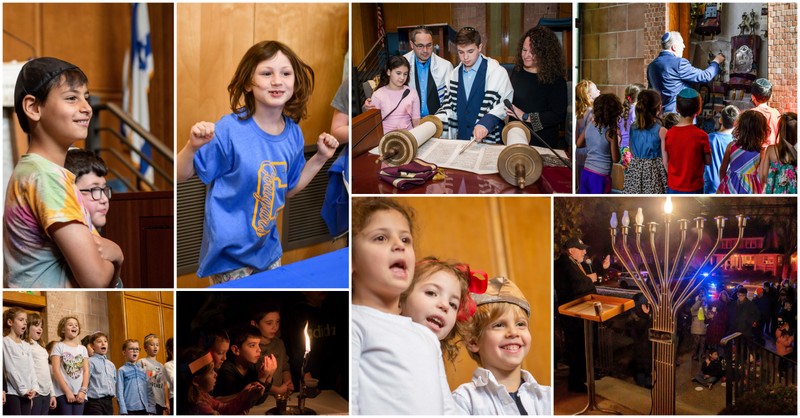 Thank you for your interest in Temple Beth-El Mekor Chayim's Religious School! Our school is led by Education Director Ellie Barkin-Baron and serves students ages 3-4 (in our Sunday morning Gan Katan class), students in grades K-2 (in Sunday morning school), and grades 3-7 (Sunday morning classes plus Tuesday afternoons).
Our students come from Cranford, Westfield, Clark, Scotch Plains, and the greater Union County community.
Temple Beth El Mekor Chayim Religious School Curriculum
At our TBEMC Religious School, we teach our children to understand and appreciate the wisdom in our heritage, letting it shape the children's hearts, minds, morals, and values. We strive to develop positive attitudes toward Judaism, to give them a sense of commitment to their tradition, Eretz Israel and to the practices of Conservative Judaism.
Our students learn everything from Hebrew reading and Jewish Holidays to Bar and Bat Mitzvah preparation with a curriculum specially designed to be age appropriate. We are proud to have experienced faculty enriching our children's educational experience.
Our curriculum is guided by the pillars of Jewish education:
Hebrew Language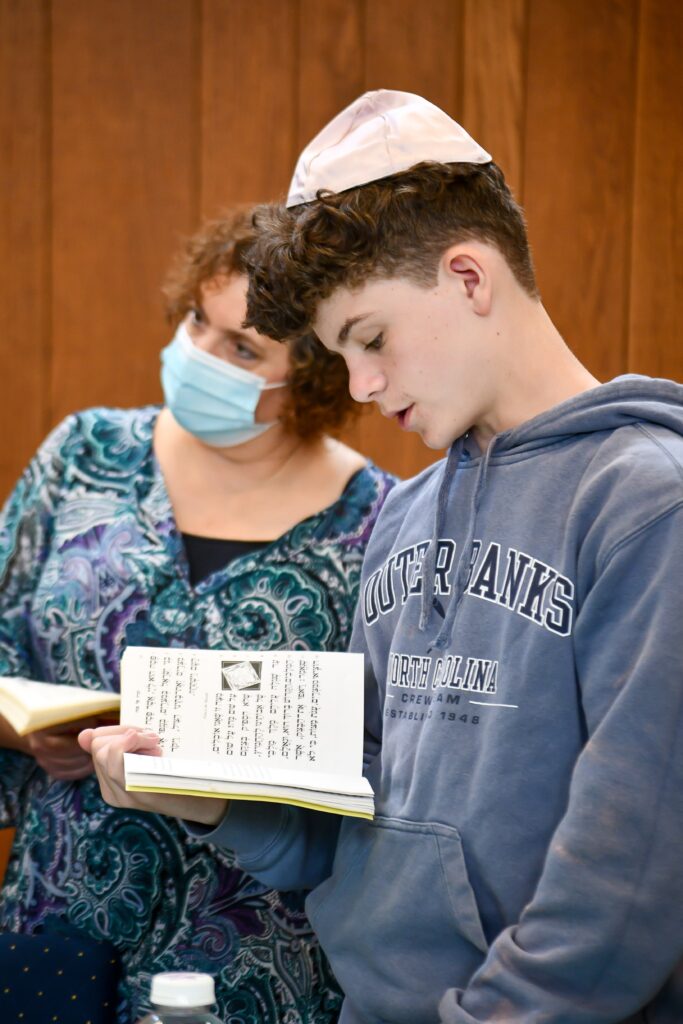 Hebrew sits at the core of our instruction as the main connector to our heritage, identity, and to the Jewish People. Students begin Hebrew instruction in Kindergarten by learning the Alef Bet and progress through elementary school years to gain fluency in reading and chanting of our prayers. Modern technology plays a role to reinforce Hebrew skills aimed toward prayers to enhance the B'Nai Mitzvah and prayer service experience.
Jewish Traditions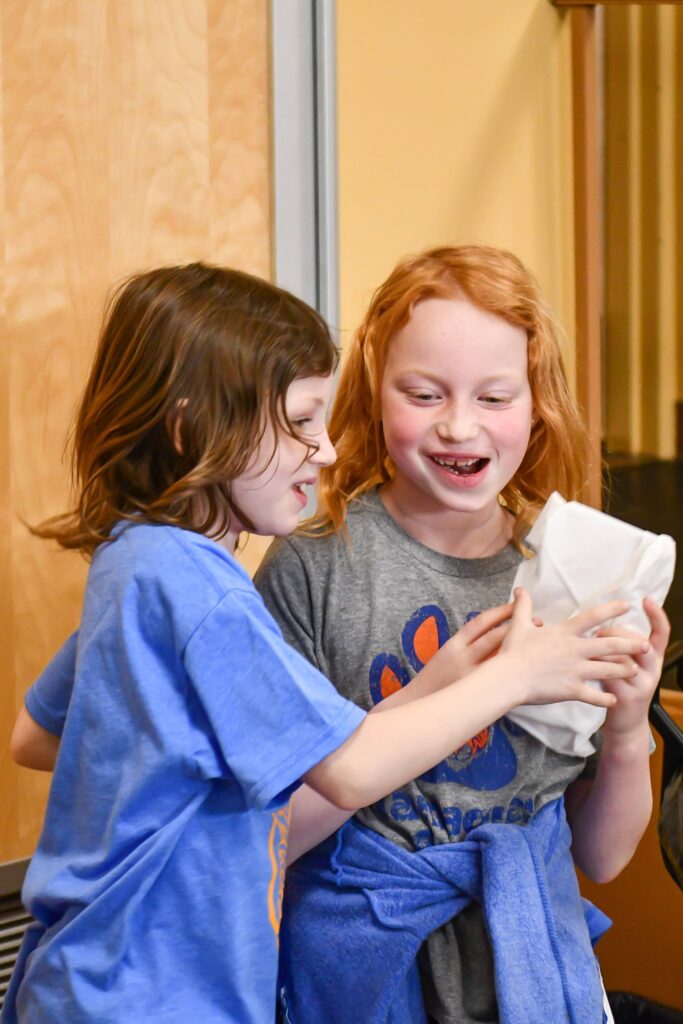 Students are exposed to experiential learning about holidays and traditions. Here two students found the Afikoman during our Passover Seder.
Jewish Values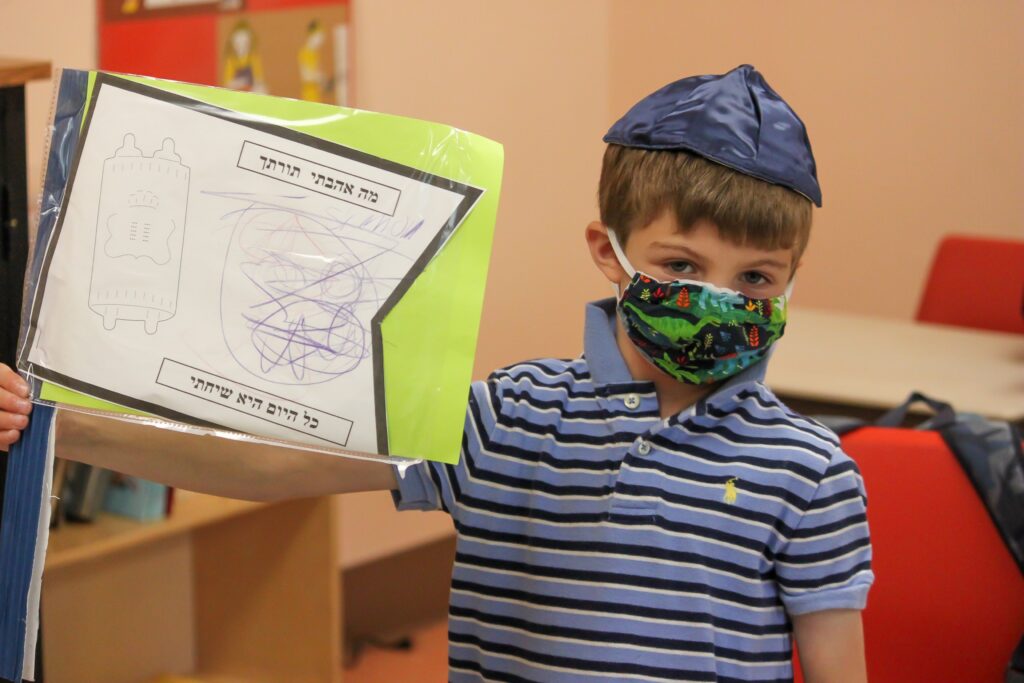 Jewish Values, an important component of a Jewish education, is the understanding that our religion is based on a G-d given set of ethics and values. Our students learn about Mitzvot and gain an appreciation for their relevance in the 21st century.
Torah Study
In our Religious School, we expand the student's Jewish textual learning by taking deep dives into Torah study ( Bible) inspiring our students to find their own voices in our conversation.
Israel
Students are exposed to Israel studies, connections, and actuality while developing an attachment to our Jewish homeland, the land of our ancestors. Current Events will be explored as they happen in real time. Our Rishon, from Israel, will be with us every Tuesday to enhance the students knowledge of Israel.
T'Fillah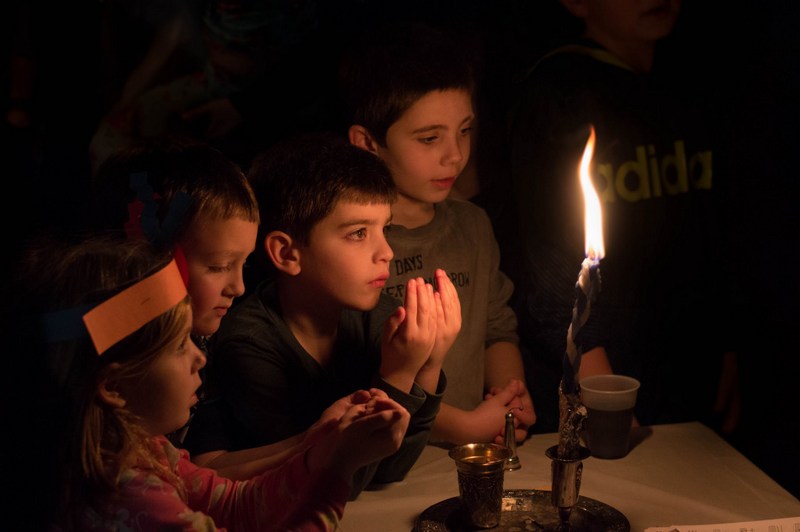 The prayer curriculum focuses on the Friday night service and Shabbat morning service while including prayers and rituals to the corresponding Jewish holidays.
---
Please contact the synagogue office at 908-276-9231 to learn more about the school!
To register a new student in our Religious School, please click here.