TBEMC is excited to welcome the Jewish New Year with an array of services for members of the community, including outdoor family musical services, indoor services, and live streaming.
New members of the community are invited to attend the services as our guests at no charge. Pre-registration is required at bit.ly/TBEMC5783.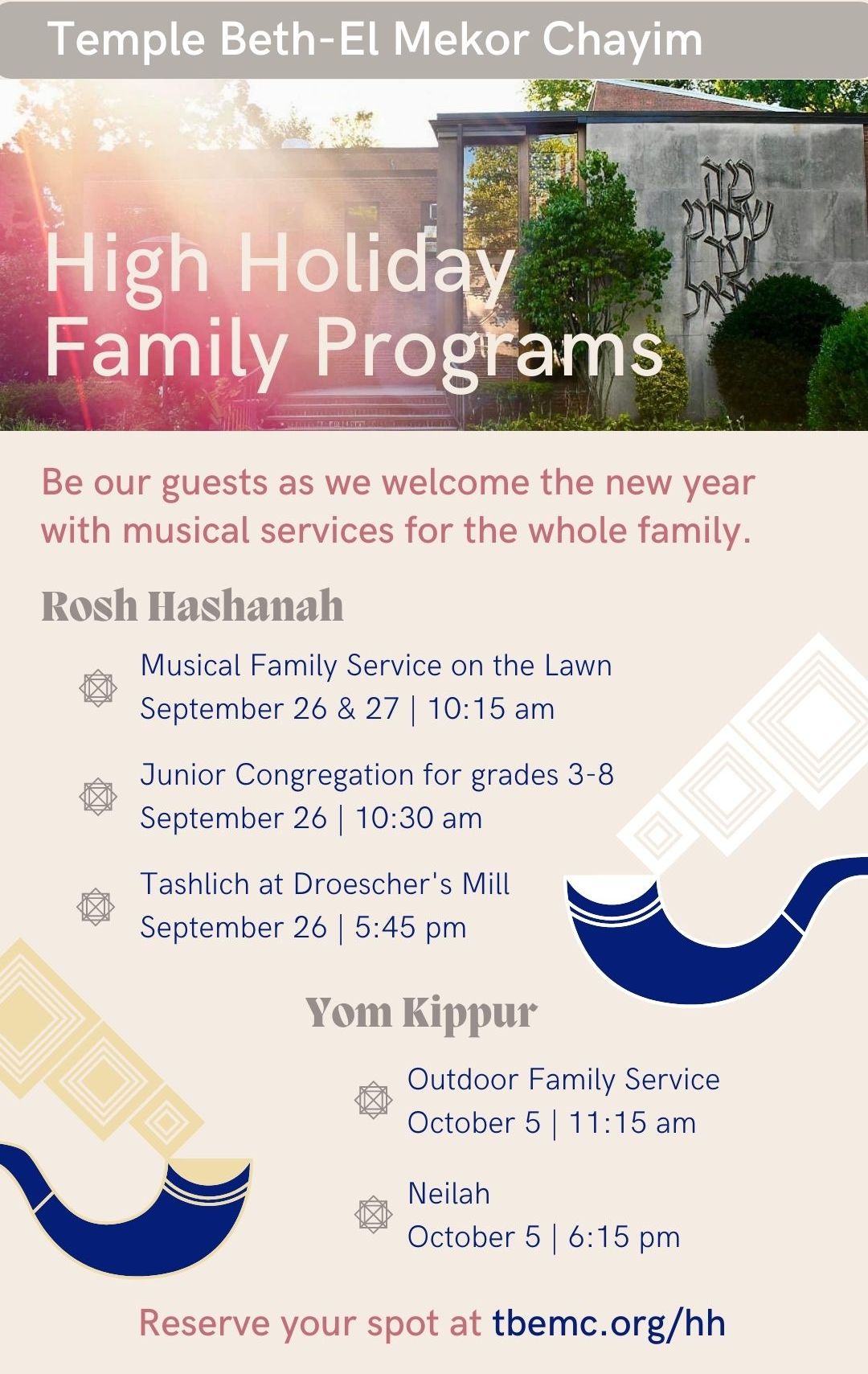 The outdoor family services will be led by Nat Werschulz under the tents on our front lawn. Nat grew up as a child of TBEMC and currently performs and teaches music. A veteran of Solomon Schechter Hebrew Day School, he brings a robust experience with Jewish traditions combined with his musical flair. His combined love of Judaism and music promises to make TBEMC's family service exciting and meaningful for everyone who attends.
Traditional High Holiday services will be live in the Sanctuary led by Rabbi Paul Kerbel, accompanied by Cantor Spencer Brooks. A live stream is available for those who prefer to pray from home.
Junior Congregation will be joyously led by Ellie Barkin-Baron, our new Religious School education director.
Brooks and Barkin-Baron are also TBEMC alumni raised in Cranford and were members since their youngest days. They now return with their talents to enrich our High Holiday services.
For the safety and security of everyone, entry to High Holiday services will only be allowed with a ticket. Masks will be optional.
Here are important dates to remember for this year's High Holidays:

Ticket Pick Up at the Temple:
Tuesday, September 13 from 5:30 to 8:00 PM; and
Sunday, September 18 from 9:30 AM to 12 Noon.
---